​When file is imported application will identify if is created with MSP or HPP, when file is created in MSP will appear a warning message when user save the file.
When project file not contain unsuported functionalities but is created in MSP when user save the file will appear save as dialog.
When project file ​contain unsuported functionalities message is: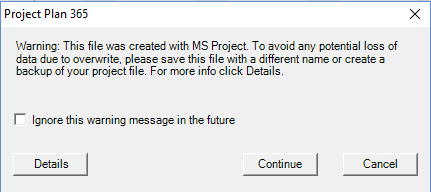 In Details dialog will appear list with unsuported features that will be lost.
Example: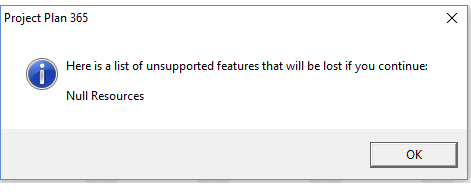 When user press Continue accept the changes and project file will be saved.
Cancel - the current dialog will be close.
​
List of unsupported features :
Custom Views
Overtime Work and Cost
Summary Tasks - Constraints
Elapsed Duration
Null Resources
Custom Groups
Custom Filters
Custom Tables
Resource Pool