Is the most comprehensive solution for project collaboration - for individuals, businesses and global enterprises.
Built by Project Managers,
for Project Managers.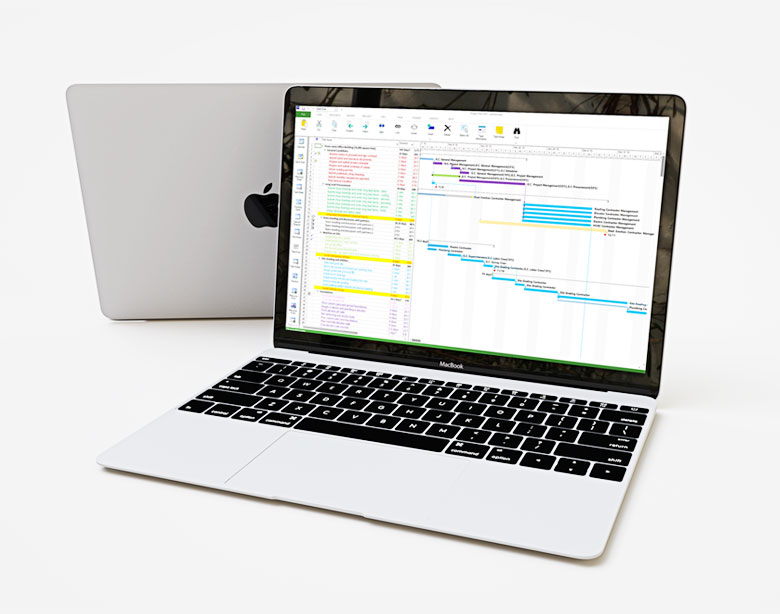 The Perfect Companion for MS Project
Project Plan 365 works with you, not against you, especially when it comes to collaborating with teams in different locations and on the job site.

Works on all platforms and devices making sure your plan goes where you do, or where your team members are.
Powerful and secure, for the busy project manager on the go.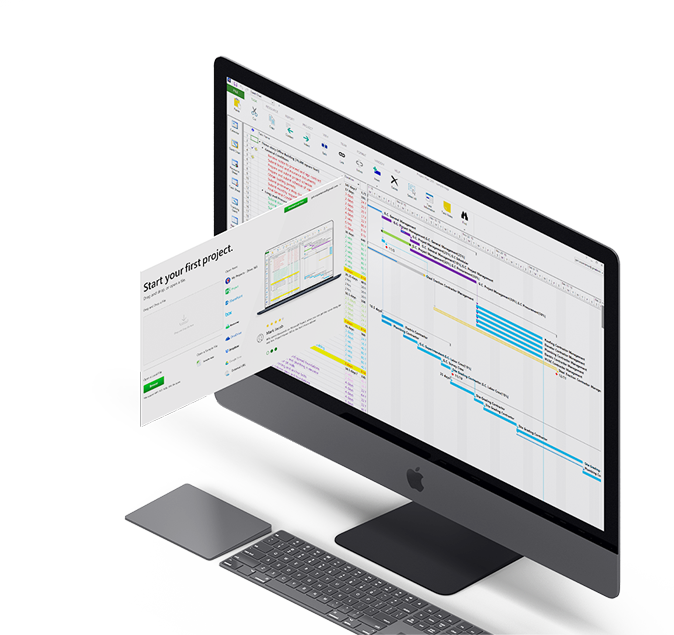 Hear what a PM has to say...
Project Plan 365 opens and saves any plan created in the popular Microsoft Project planning tool, without import or export,
allowing MS Project users to collaborate with you seamlessly.
If you are a PM that knows the ins and outs of MS Project, then you already know how to use Project Plan 365.
Powerful Features:
Advanced Scheduling Engine, Customizable Gantt Charts and more!

Customizable to support 12 languages, over 20 date formats and more than 100 currencies.
Works Anywhere, on Anything
Project Plan 365 is cloud-enabled for work with all the popular cloud services, such as Dropbox, Google Drive, Box, OneDrive and more.


In addition, Project Plan 365 works on your PC, your Mac, and your Apple or Android phone or tablet.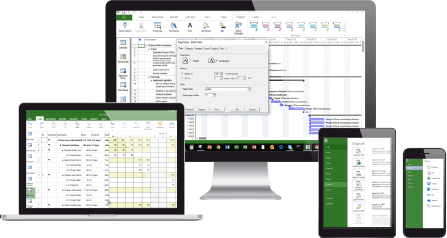 Project Plan 365 also connects to SharePoint, Microsoft Project Server and BaseCamp.You can even use Project Plan 365 via the web, making sure that wherever you are, you have your project with you.
No matter where you are, you can always edit or view your Project Plan!
Powerful Planning and Scheduling
Your Way!
Project Plan 365 features a powerful scheduling engine that calculates costs, end dates, critical paths, resource over-allocations, and much more. Project Plan also produces stunning Gantt charts, dashboards and reports right out of the box.
There are subscription plans for an individual project manager (PM), a business team (PMO) - and even a plan for your entire global enterprise!
Introducing Real-time Collaboration.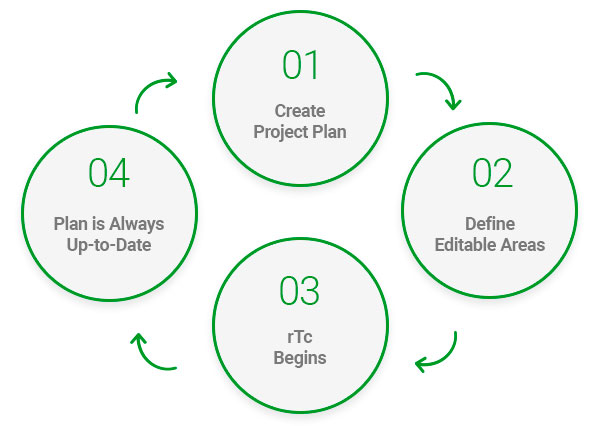 No other PM app does it, and we all want to do it.
Real-time collaboration (rTc) is where team members can update a project plan concurrently;
No need to check files in or out or worry about data collisions.
rTc is first configured by plan managers, with team members assigned tasks - who then update their own progress throughout the life of the project.
(rTc only available in Project Plan 365: Business (PMO) plan and Enterprise (EPM) subscription plans)
With Project Plan 365,
Collaboration is Key
Since collaboration is key to any project success, Project Plan 365 allows you to share your project files across the board:

•

to team members;
• to stakeholders;
• to the public.

And not everyone needs to purchase Project Plan 365 - just those that want to interact directly with Business or Enterprise plan members.
Schedule project tasks and assign resources. Edit, create new and save plans on any platform.

Key Features:

• Traditional Gantt Chart planning

• Modern Agile scheduling

• Advanced reporting

• Critical Path Management

• Advanced printing capabilities

• MS Project MPP compatible

• Works on Mac/Win/iOS, etc.
Manage multiple projects, collaborate with team members and save money on multiple licenses.

All Standard Features Plus:

• Master Projects and Subprojects

• Real Time Collaboration (rTc)

• Risk Management

• Visual Reports

• Custom Views

• Project portfolio management

• Unlimited Read-Only licenses
Best option for the Advanced Project Manager and PM Office(PMO) organizations.

Key Features:

• All Standard and Team Features and Capabilities

• Best for sharing project plans with Microsoft Project type teams on all platforms and devices

• Tailored for the Advanced Project Manager familiar with material resources, baselining, cost analysis and budget tracking

• Identify overallocations and level resources using split task and Team Planner view