What do our clients have to say about Project Plan 365?
Chris Selman, National Geographic
"Managing a 3 year series of multi discipline expeditions to Pacific Islands to explore sunken WWII shipwrecks and stop potentially catastrophic oil spills requires a lot of coordination. PP365 allowed simple and instant in-app invite/deployment of the software across 4 time zones (having a free read-only version is also hugely beneficial to allow all team members access to the up to date plan). The efficient and familiar interface allowed us to get a 300 (and counting) line project plan up and running inside a week. The built in cloud storage has worked flawlessly, allowing the plan to be easily shared and worked simultaneously from two ends of the continent, and access via Mac, Windows and mobile means no hassles getting a compatible setup for everyone (and full MS Project compatibility is a nice extra for folks already set up that way). We're barely scratching the surface of the capabilities yet but it is already an essential part of the expedition workflow and organisation."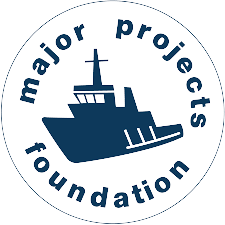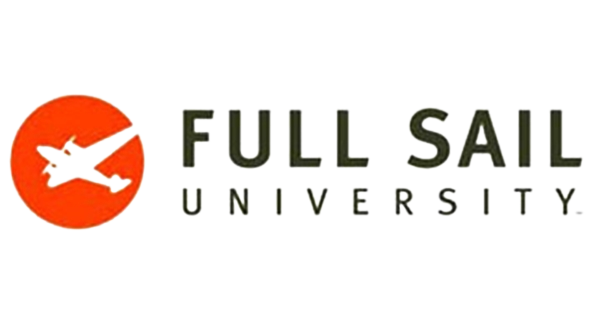 Full Sail University, Lester Frederick
"I'm Lester Frederick and I'm the Project and Team Management Course Director at Full Sail University. I've been using Project Plan 365 in my class, with my students, for over two years. It's common for my campus and online students to share positive unsolicited reviews of the platform. My student's final deliverable is a project management plan. Some common creative projects that my students choose for their PM Plan are music video, website, short film, video game, EP/LP, App, and marketing campaign.
My students use the platform to create a WBS, Gantt chart, and a Budget. I am pleased that the platform is versatile enough to accommodate a wide variety of projects for PC and MAC users. Another benefit of Project Plan 365 is that it's not dependent on the cloud which is most helpful to some students who don't have access to stable or broadband internet. Some students have stated that the platform has an easier learning curve compared to MS Project and it's a viable alternative to it. I highly recommend Project Plan 365!"
Neosphere Insititute of Nepal, Sanjay Golchha
"We previously trained our students using Microsoft Project for Schools softwares, but our students found it complicated, and our Finance Officer found the setup ridiculously expense for larger class sizes. So having Project Plan 365 is a real crowd pleaser; our students and our budget love it."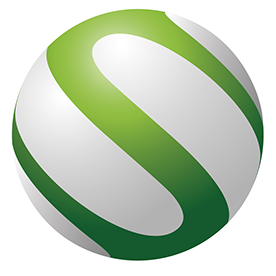 Jim Conway, Conway & Associates


"This is saving me so much time and headache, not having to go and physically ask Subs about the status of their work. I just open up the app, and I can see all the work planned and being completed - as it happens. And I can be anywhere when I do. Also, when the client asks me what's up on a particular set of tasks, I always know without having to txt a sub. I can even keep my client up-to-date by sharing simple timelines and reports - fantastic!"
"Very glad we went with Project Plan 365 ! Support and their help is outstanding"
"I am very happy with Project Plan 365 as it has retained all of the features of the original MS Project which I used literally for decades."
"I'm greeted every Monday morning with an email showing a comprehensive status report, thanks for this! Best project software I've ever used! (MSP can't compare!!!)"
"We used the Standard version of the application and then moved to the Business version. It is such a fantastic tool and supports all files - it helped us to share plans online, different formats. I strongly recommend this application."
Full Sail University - Students


"Having knowledge of the Project Plan 365 program is a plus for building any plan in mind and budget, excellent for any company. If you want to create and build a project or if you are an accountant, you should have this program. Thanks to my project class I have the right tools to develop my creations."

"We used the app called Project Plan 365 , which was helpful because it was specifically made for planning."
"Thank you for your support in the development of my daily activities."
"Excellent option for Project Planning at a fraction of the competitor's price! Very happy customer."
"I give it 5 stars. It has all the benefits of Microsoft Project without the steep price tag. Thank you!"
"Hi! 5 stars to the project plan. I am used to MS Project and found that this application is much much similar to it so navigation for me is so easy."
"I have been waiting for an app that provides the same functionality for MAC as the MS Project provides for PC. Thanks for creating this outstanding product!"
"Project Plan 365 is very friendly to use and the better tool for project management. Support team is very responsive when you need them. I fully recommend this product to any one that work with projects of any size. I am very glad I chose this app because it helps me a lot!"
"Project Plan 365 is a really great project tool and very comparable to MS Project. Their customer service team is also really great! They are quick to reach out, help resolve any questions or concerns, and stay with you until you are satisfied. I would recommend this software to anyone in need of a project management tool. 5 Stars all around!"
"Outstanding application. It provides most all of the same functionality found in MS Project; however, it is more user friendly and easier to navigate."
"Project Plan 365, Mac version, is awesome! I can send files to MS Project and Project Plan 365 users with ease, and without loss of data. And the functionality is great. Very happy; thanks."
"Good job. It really worked and I do not need to install MS projects app. In fact I can access my file from any pc or laptop. This is cool. Thumbs up!"
"Love this app, its compatible with all my devices. Some of my team members are using MSP and with this program I am able to open the files and make changes and updates. I also love how much cheaper it is compared to MSP."
"We're using Project Plan 365 to track our current project so it's certainly in use and has helped us put our new funding applications together for the next couple of years as well. I've become a fan of this application!"
"I love this product! I couldn't have finished my work without it!"
"Great application and very useful to manage projects. I really like it and I will continue to use it!"
"The product is very good. I used MS Project when I worked for a large company and this is the best alternative I've found for managing projects that is affordable. "
"Great alternative to MS Project. I use Project Plan 365 on my Mac/IOS devices and to date, had no issues exchanging project plan files with customer versions of MS Project. Highly recommended!"
"The experience with Project Plan 365 has been very positive, in fact I have made a trial by fire because I have made already a project plan using Project Plan 365 and sent it to my manager and it was perfect!"
The above feedback is selected from support tickets and feedback form.