Click File > Options >General Settings >General Options.
Make sure the Autosave a copy every x minutes box is selected.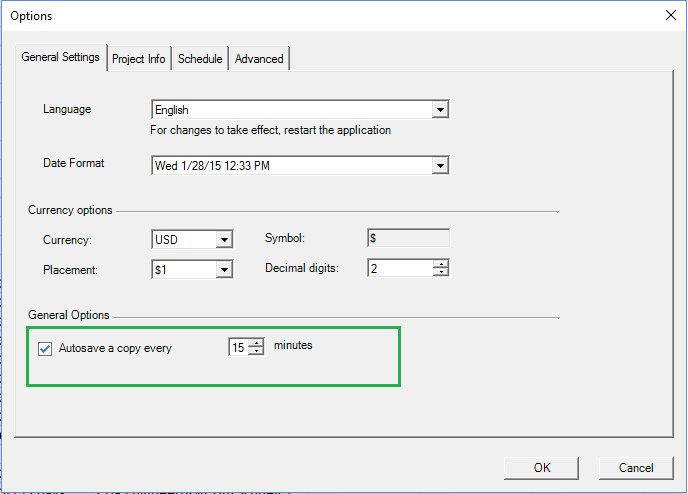 Important:
  The 
Save
 button is still your best friend. To be sure you don't lose your latest work, click 
Save
 (or press Ctrl+S) often.
Tips
To be extra safe, enter a small number in the minutes box, like 10. That way, you'll never lose more than 10 minutes of work.
On the other hand, if you want to make application faster, try entering a larger number in the minutes box, like 20.