Export to PowerPoint option can be accessed via menu File>Import/Export>Export Project>Export to PowerPoint.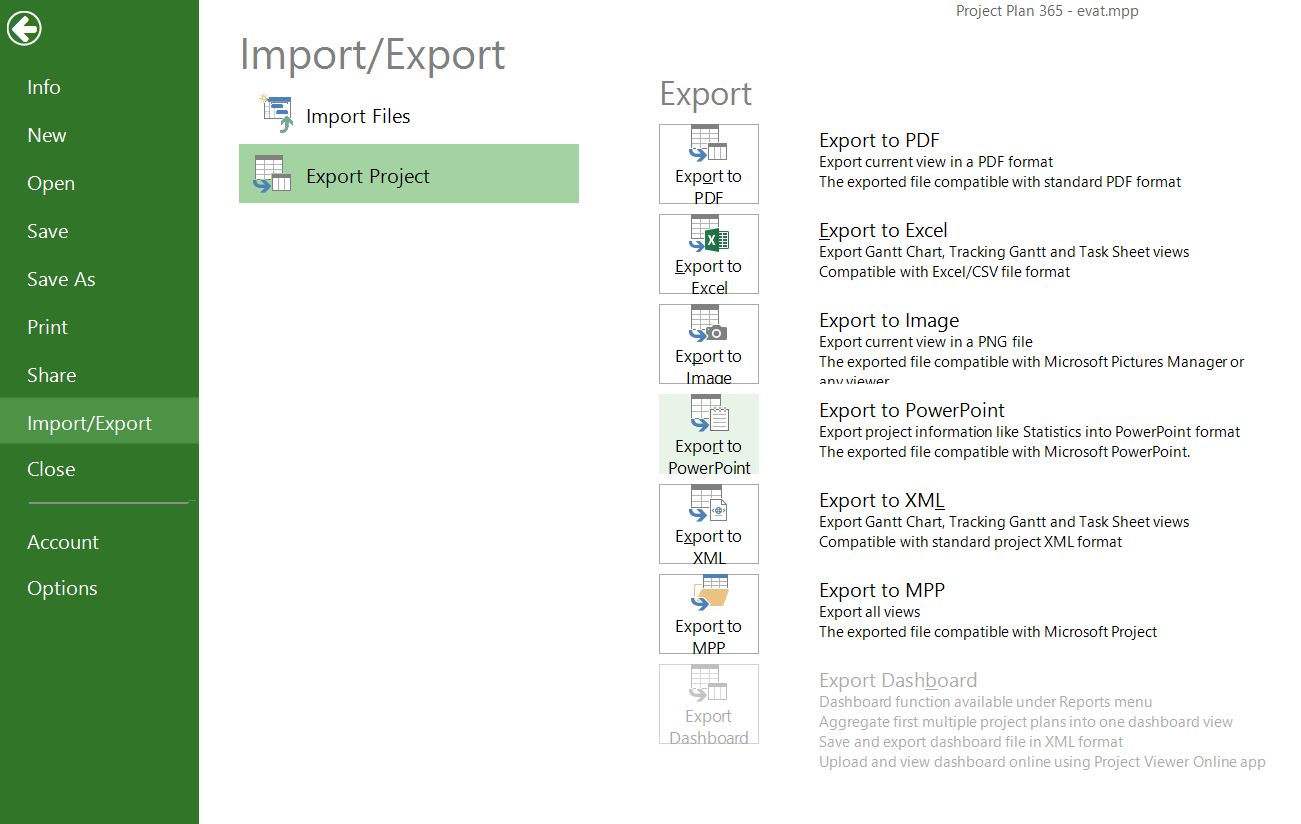 By using this option, project information like statistics will be exported in a PPT file (i.e. PowerPoint format). The file exported can be opened in and printed in any compatibility application, like Microsoft PowerPoint or other.
Export to PowerPoint is available for all views.