Resource Graph is a view that allows you to iterate through all the resource one by one and see the allocation and overallocation % for each unit of timescale, to open it use the view select area in the top left corner.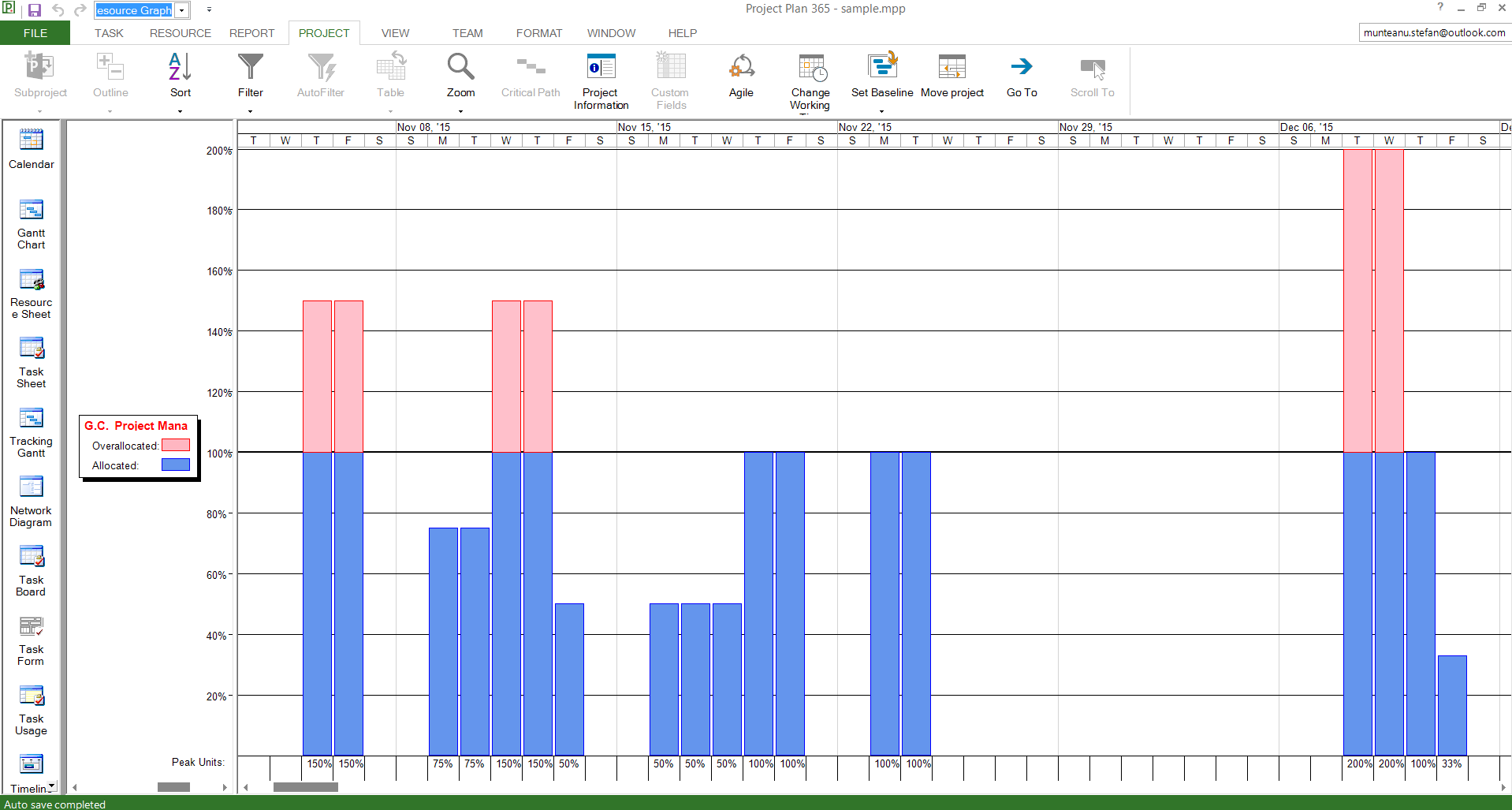 To iterate through resources you can use the left and right arrows from the keyboard or the left scrollbar.
To change the timescale units you can go to Project>Zoom.
To filter or sort only some resources you can go to Project>Sort or Project>Filter.