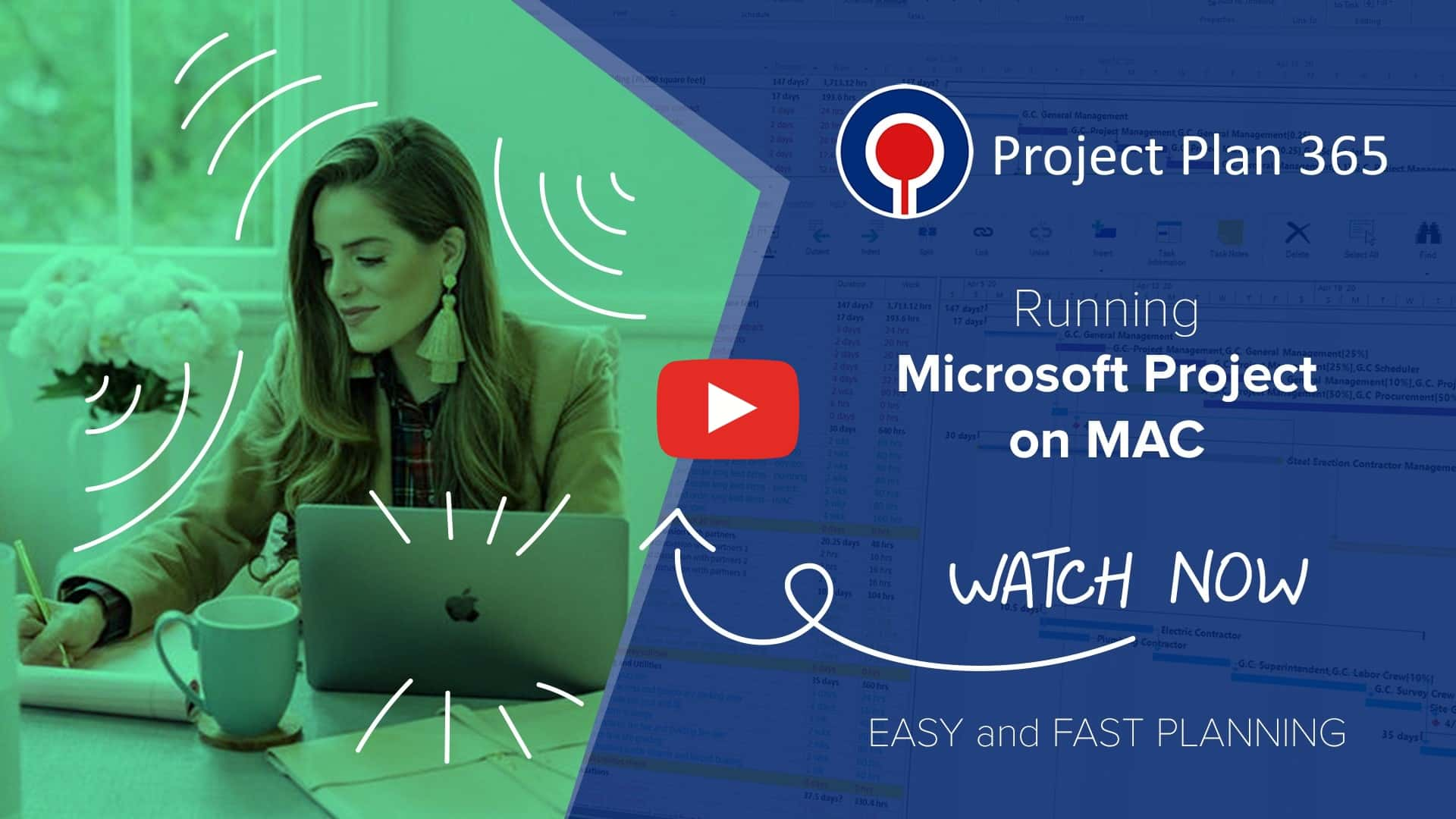 Benefits of Project Plan 365 for Mac - The Ultimate MS Project Alternative
• Microsoft Project Views: Leverage familiar Microsoft Project views such as Gantt Chart, Network Diagram, Resource Sheet, Timeline, Team Planner, and many more. Easily identify critical paths and efficiently manage project milestones to ensure your project remains on track.

• Seamless Compatibility & Native .mpp Support: Effortlessly handle all your MS Project plans using Project Plan 365 on your Mac, eliminating the hassle of juggling file formats. Seamlessly navigate through your projects, from the most recent MS Project versions to legacy files from Microsoft Project 98.

• Intuitive UI/UX: Experience Microsoft Project on your Mac. With a familiar interface that mirrors MS Project, your transition is as smooth as ever.

• Universal Cloud Integration: Seamlessly connect with top cloud platforms including Google Drive, iCloud, OneDrive, Box, Dropbox, SharePoint Online, and Project Online, ensuring your projects are always accessible.

• Powerful, Unbiased Features: Dive into the full suite of features, whether it's the Advanced Scheduling Engine or customizable Gantt Charts, found across all platforms. No compromises, no PC bias.

• Corporate Deployment Ready: Gear up for large-scale corporate rollouts on Mac. Embrace a solution that understands the needs of modern businesses.

• Global Customization: Make it yours with support for 12 languages, over 20 date formats, and more than 100 currencies. Your truly global project management companion for macOS.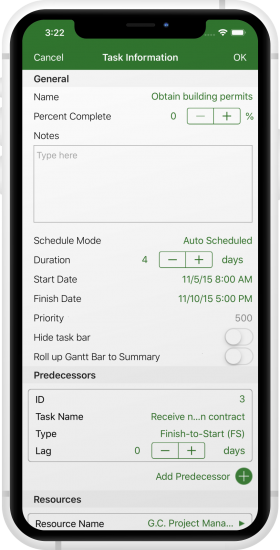 Works Seamlessly on all Apple devices

Project Plan 365 for Mac works on all Apple devices running macOS or iOS.

To complement your workflow on your Mac, Project Plan 365 for iOS allows you to take your work outside the office, and right to the job site. Create new Gantt charts and modify existing project schedules in the same intuitive way as with MS Project.

Open, view, save and share your plans from any storage or cloud location on any Mac device running Catalina, Big Sur, Monterey, Ventura or the new macOS Operating Systems.
Powerful Planning and Scheduling
Your Way!
Project Plan 365 features a powerful scheduling engine that calculates costs, end dates, critical paths, resource over-allocations, and much more. Project Plan 365 also produces stunning Gantt charts, dashboards and reports right out of the box.

There are subscription plans for an individual project manager (PM), a business team (PMO) - and even a plan for your entire global enterprise!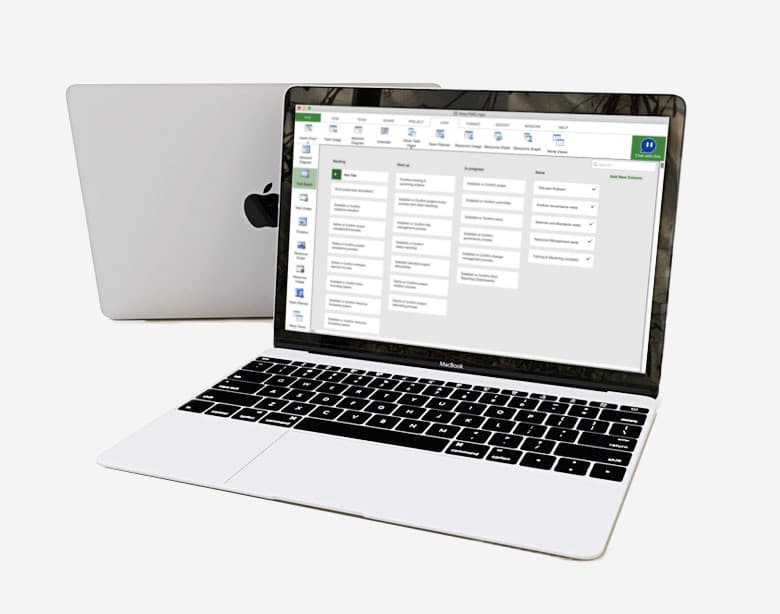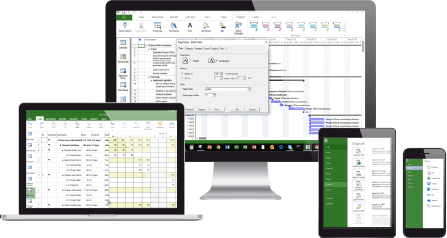 No matter where you are, you can always edit or view your Project Plan!
Project Plan 365 is cloud-enabled for work with all the popular cloud services, such as Google Drive, Dropbox, Box, OneDrive and more.

Project Plan 365 also connects to SharePoint, Microsoft Project Server and BaseCamp. You can even use Project Plan 365 via the web, making sure that wherever you are, you have your project with you.