My Projects – Drive 365 is a feature that allows users to seamlessly store their .MPP files to a personal folder provided by Project Plan 365, without having to create a cloud storage account. All that is needed is a Complete Editor subscription. Files can then be shared with other team members who have a Universal Project Subscription.
Saving a project file to My Projects – Drive 365
To save a file to My Projects – Drive 365, go to the FILE menu, then click Save As and select My Projects – Drive 365. Type in a name for your file and press Save.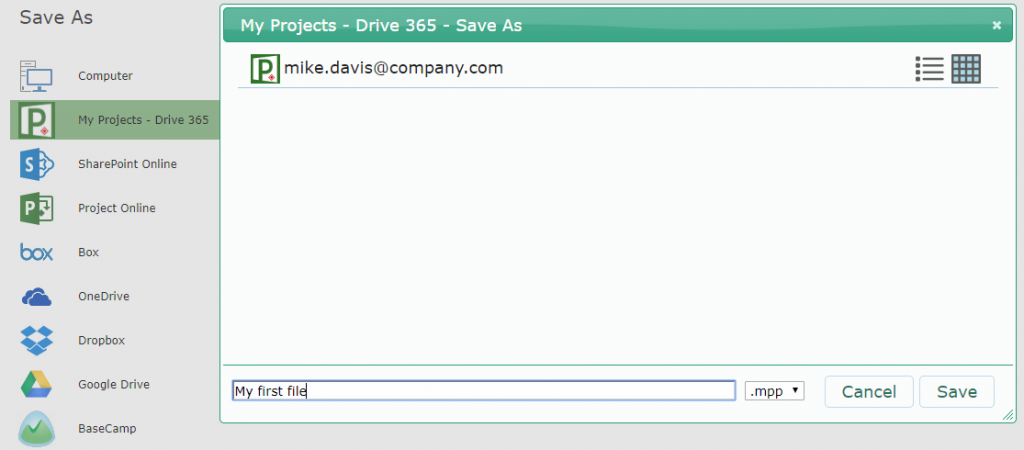 Opening a project file from My Projects – Drive 365
After saving your first file to My Projects – Drive 365 you can open it using the FILE / Open / My Projects – Drive 365 menu option, or you can access it from your Recent Projects list.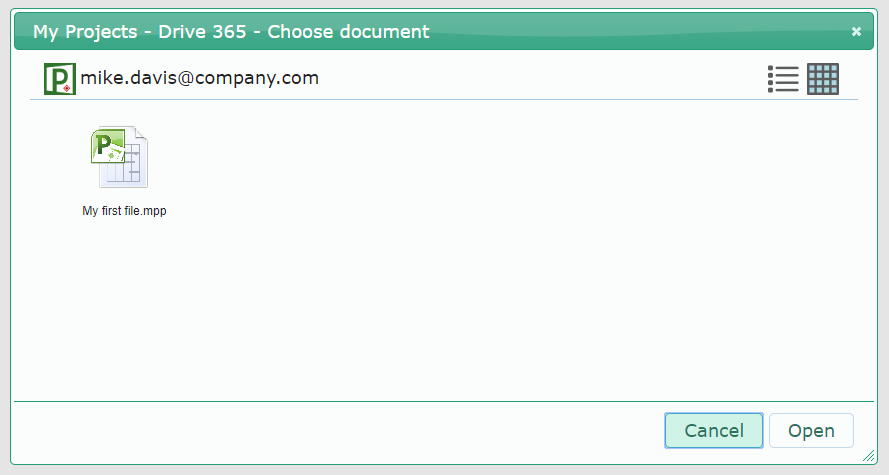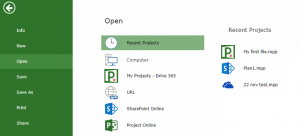 Collaboration using Drive 365
Drive 365 allows collaboration at team level. You can share your project with your team members by using one of the two options: Share Link or Email Link in the TEAM tab. Share Link generates a hyperlink that can be copied and pasted in a group chat. Email Link will include the hyperlink in the email content and invite recipients to view and edit the plan. You can send it to multiple email addresses at once, separated by comma (see example below).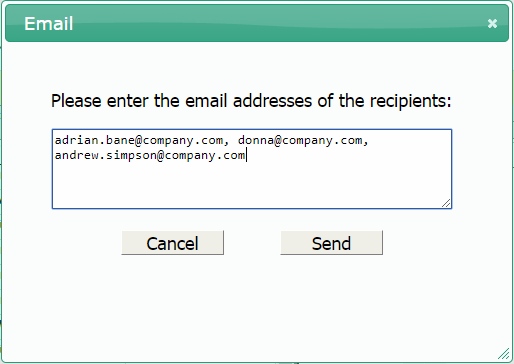 Once your team members receive the link to your file, they can see it provided that they have a valid UPS subscription and they log in. Users with Complete Editor subscriptions can make changes to the file, such as update the percent complete for their task. Users with Advanced Viewer will open the file in view-only mode.
Personal space quota
Each user has a personal quota of 100 MB. Adding new files to a personal folder that reached its maximum size is not possible. In order to allow it, you must delete existing files to make room for the new project. You will be prompted for confirmation after deleting a file, as files are deleted forever. To delete one of the files in My Projects – Drive 365, hover over it in the file-picker and click on the "x" sign in its upper right corner.