What is Box?
Box is a cloud content management and file sharing service for businesses available on Mac, Windows, and several mobile platforms.
How do I open a project from Box?
To access a project plan from Box, click File - Open - Box. Login if you are not authenticated already, select the project you want and click Open.
Step by step on how to open a project from Box:
1. Click File - Open.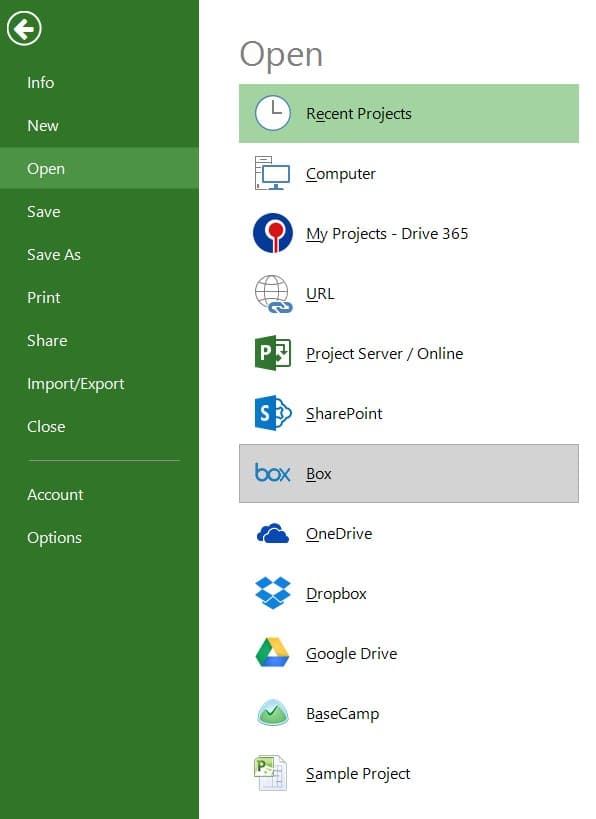 2. Click Box. Connect with your account.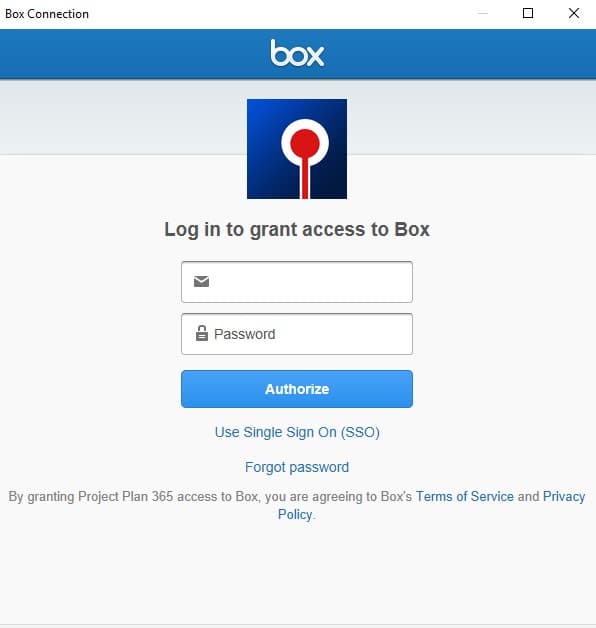 3. Grant access to our application to access your files.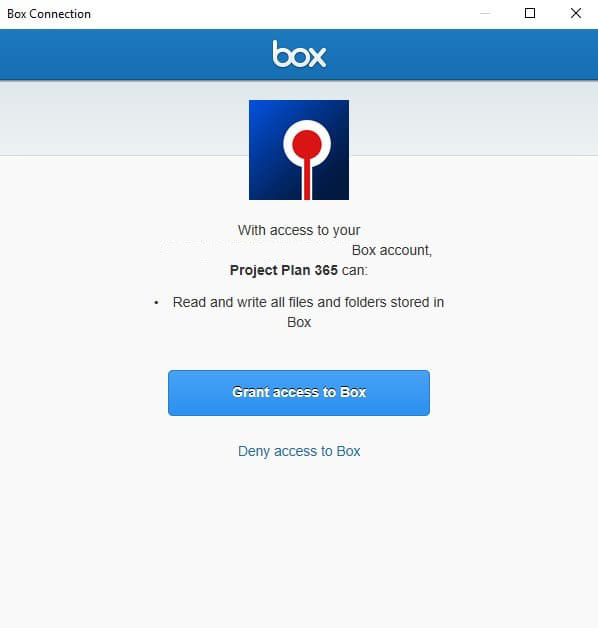 4. Select the project and click Open.