This method may prove convenient if your project files reside locally on your device. Opening a project from your device is the same as opening a file in any program. The process is quite straightforward: all you have to do is to browse for the location where the mpp file resides and then select the file you want to open.
To this end, you must select File>Open>Computer and choose the desired mpp file from a recent folder or by using the Browse facility. Click the project you want, and then click Open.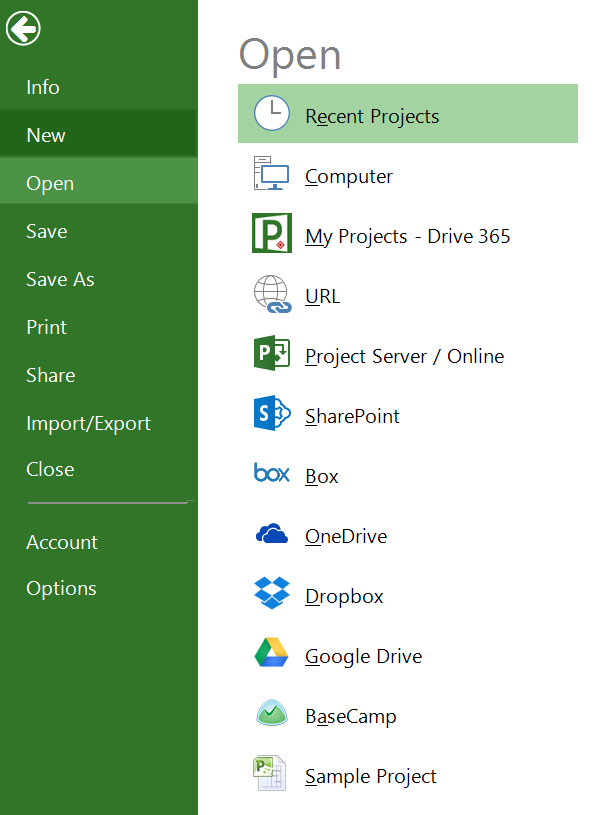 As an alternative, you may open in a similar way a project file that resides on a network folder.