You may connect to a Project Online, retrieve the list of projects and then open the selected ones. This method enables distributed teams to work in an efficient way.
Go on File menu → Open Project Server/Online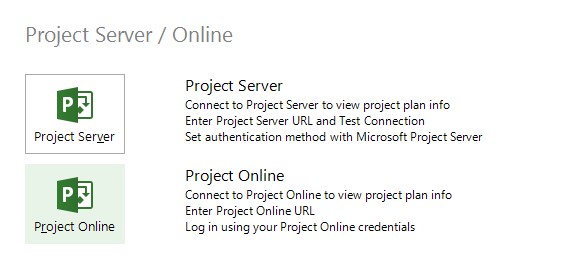 Choose Project Online
To access a project plan from Project Online, you need to enter the URL address of the Project Online.

After this, a communication with Project Online will be established and you will be required to type the user and password in the log in window. This step will be skipped automatically if the user is already authenticated.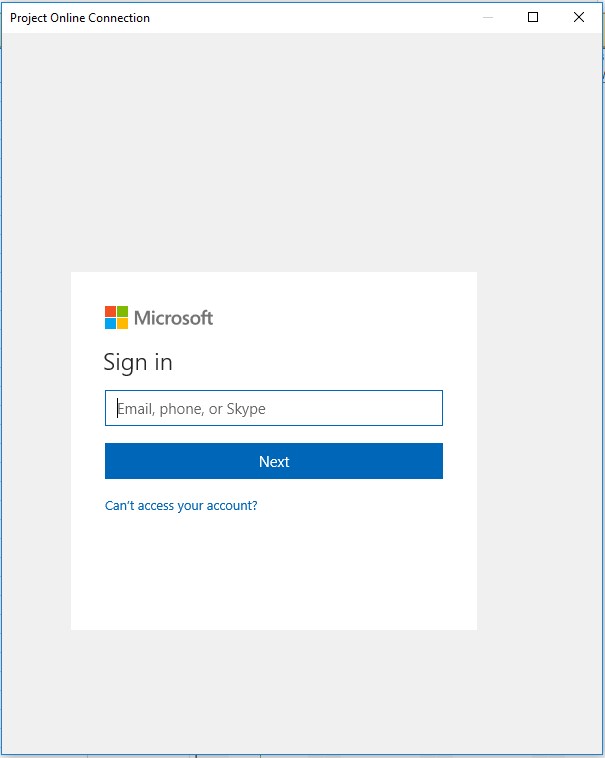 Once the connection is established, a list of projects available on Project Online will be displayed, from where you can choose the project you want to access. To open it with the application, click on Open button.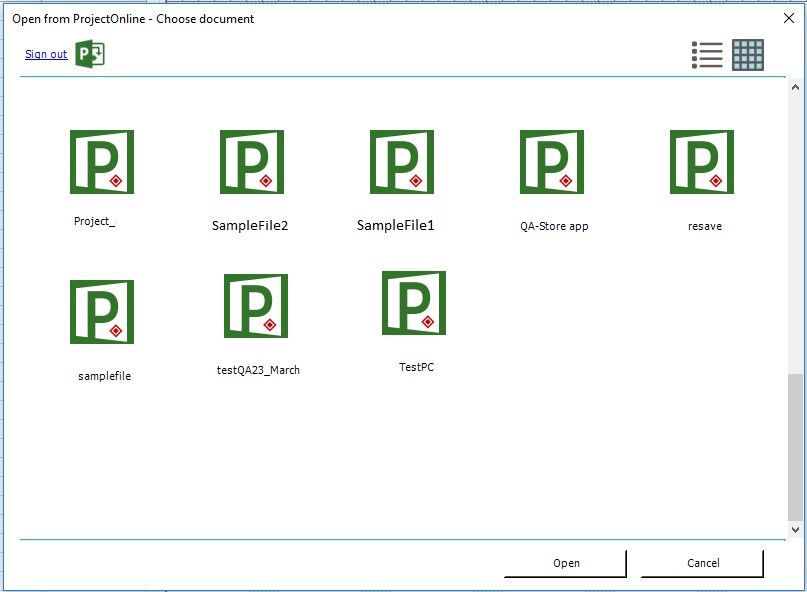 Save as on Project Online
Saving a project file to Project Online is similar to saving a file in any other program.
  Click File → Save As.
  Chose Project Online.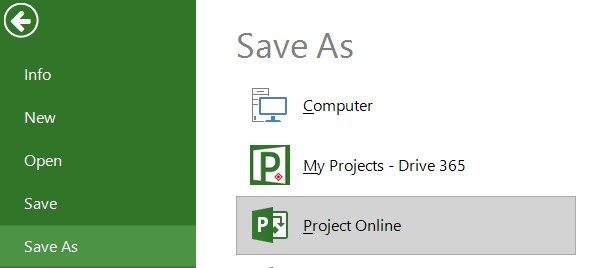 When the user selects Project Online, he will be asked first to authenticate into Project Online site, which is stored by the application:

If the authentication is successful, a dialog will finally prompt the user to enter a name for the new mpp file. As specified, the name has to be unique among and it should not contain special chars.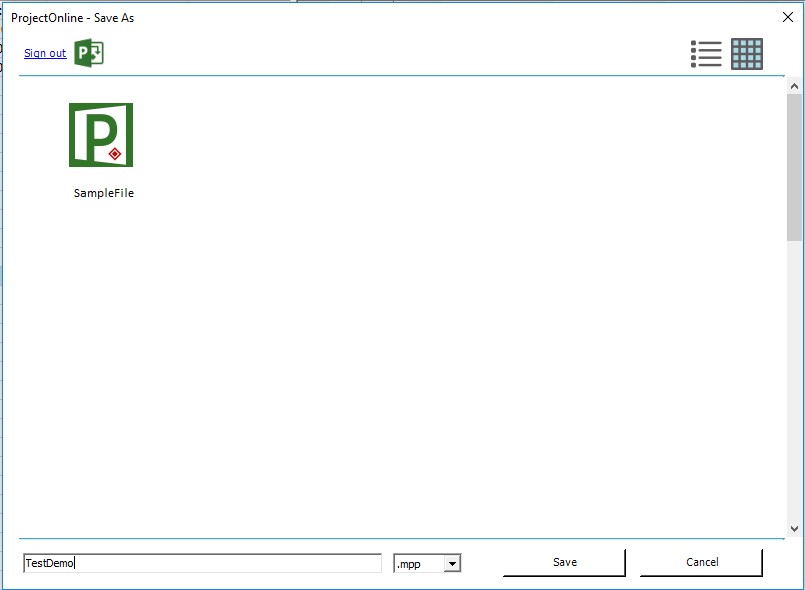 If everything goes ok on Save, the new project file will appear in file picker.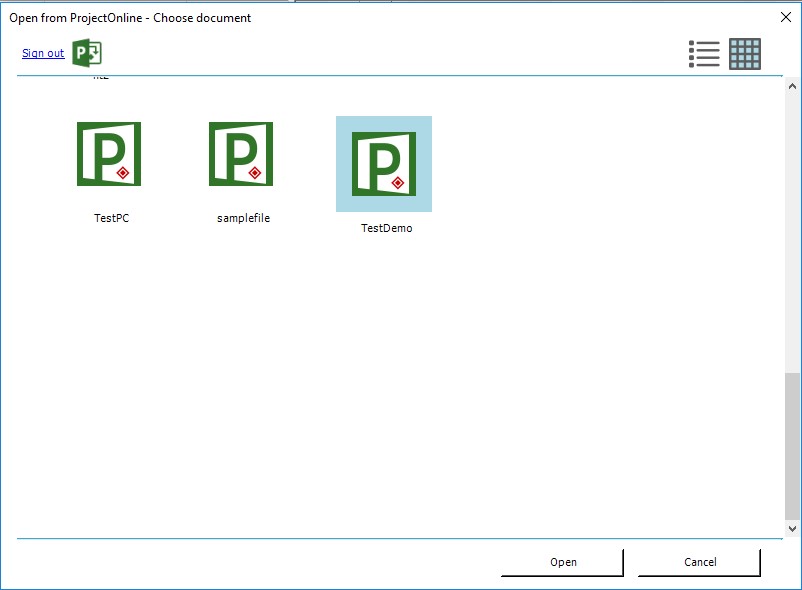 When a project file is open and updated in Project Plan 365, it can be saved (overwritten) just like any other file, by pressing the "Save" button. The project file will be updated.
Open from Recent List
When a project file is open and updated in Project Plan 365 will be automated add on Recent List.